They're soft and fluffy like fur, what are they? Wool jumpers!
I love super soft oversize jumpers you can wear as dresses. I always stole my ex boyfriend's jumpers. I wore them on Sundays under my fur lined parka, with boots that went up to over the knee, a big scarf wrapped two or three times around my neck or I wore them at home on those days when it was good to stay cuddled up on the sofa, wrapped in a blanket, watching TV =)
I miss those days who knows if I will ever do that again. (Without him though)
The softest wool jumpers are those in pure cachemire or in angora. You can wear them simply without t-shirt or vest. I love how angora or cachemire feels on my skin…..it gives me the same feeling as fur.
Wool jumpers instead are soft but not enough to wear on bare skin, because they pinch a little.
I recently did a post dedicated to the autumn winter 2015-2016 jumper trends and a list of my favorite jumpers for this winter. To see the post click here.
In the photos where I am in the mountains in St Moritz, I am wearing an oversize jumper by American Vintage.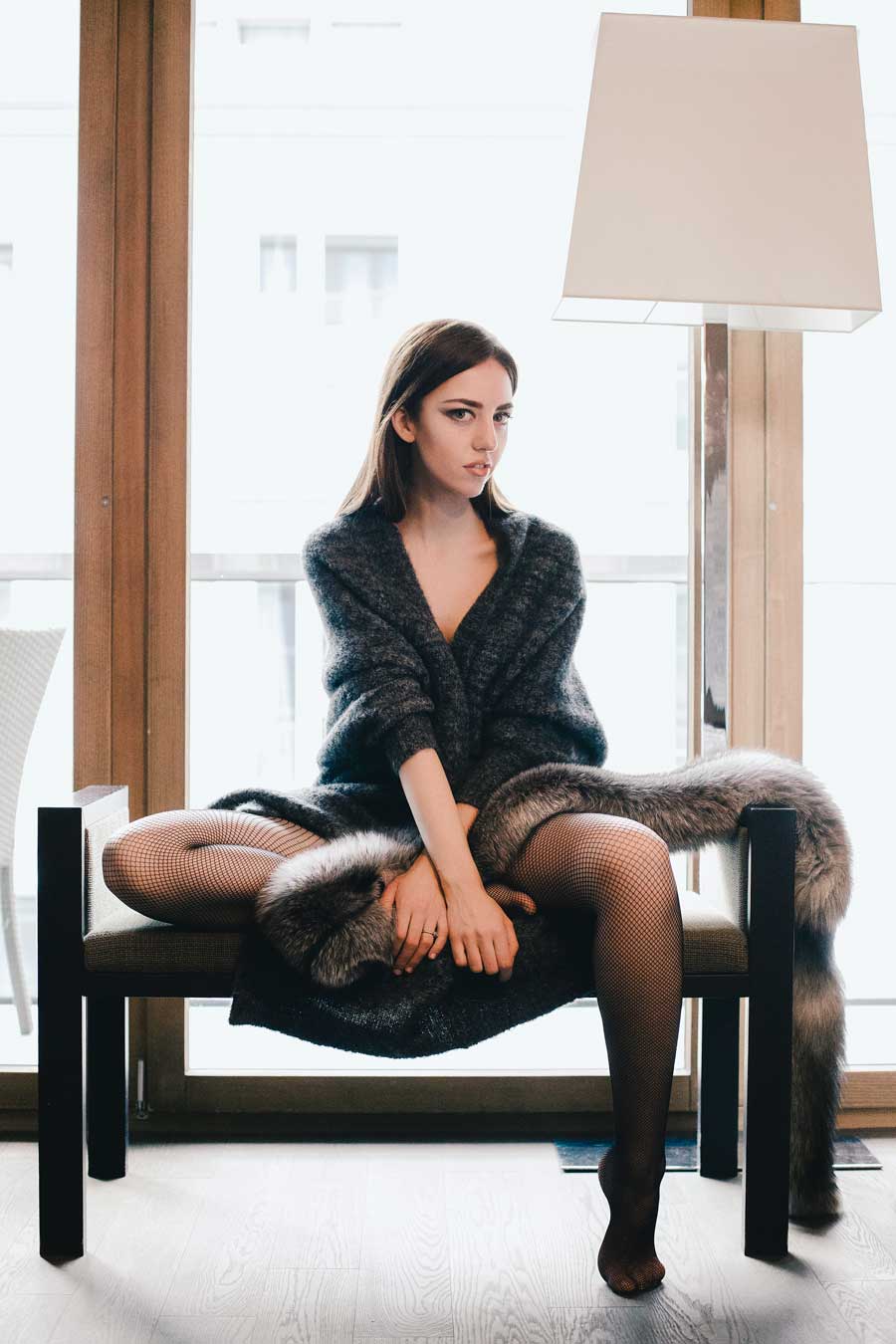 In the photos I'm in St Moritz with at Pitz Hotel

Don't miss all post didi in St Moritz
Lady Fur
Photo: Yana Khankhatova
Stylist: Lara Parasuco