Dear Fur lovers,
I hope you enjoyed the video posted on You Tube a few days ago about my experience in Saga Furs. For those who have not seen click here.
You Tube has received so many visits together all that went into the ball, and the counter is locked.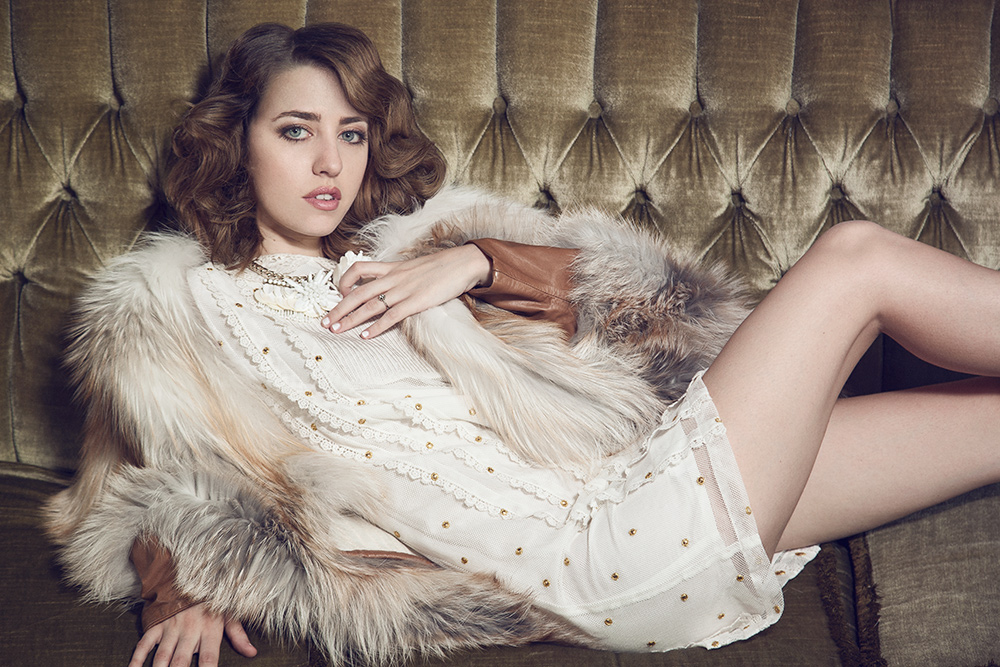 "I think that most of the people who attack me have never worn a REAL FUR, because when you are wearing it feels more beautiful, more women, more sensual, more secure."
The sensations are innumerable and unspeakable but, of course, depends on each of us …… I will not describe what I feel because I could become boring and talkative.
Instead I can say nothing of the Saga Furs feelings when I wore their fur. I seemed to be surrounded by a cloud it was so light weight and fit of each garment. I seemed to be wearing a dress. In short, softness and freedom of movement, these seem to be their keywords.
In the first post I dedicated to Saga Furs click here, I had just talked about the innovative work of the Design Center …. Well! that I wear them is a creature …
The difference is clear! And how it feels …. I would not have taken off more.
Location:  Noir Concept 
Make up artist and hair: Timo Raatikainen
Photo: Azzurra Piccardi
Fur coat: Saga Furs 
Dress: Manoush
Necklace:  Radà