Shoes with fur 2015, thirty pairs you must buy… or not
Do you like shoes with fur? yes or not? We like say the true, major part of fashion magazines and bloggers share always their positive comments also when they don't like something… we must say we love it … even if they really don't like it.
Snow parade for the queen of ice, chinchilla, fox and mink are the veil of the new tentation for the new shoes with fur, a perfect must  for winter vacations but not only for that, on the dancefloor, skiing and morning brunches are perfect moments you can wear these too. Booties, heels, flats, sandals, wedges but.. how do you wear them? Perfect for yeti style photo shooting, but in real life, the shoes with fur are better worn with leggings cigarette pants or skinny jeans, and on top? Perfect with over sized coats, shoes with fur can be easily coordinated with fur coats full of colors and in a more classic style. Do you have something in mind? Check out our list of shoes with fur where you can find our opinions and tips on how to wear this shoes. Rochas, Salvatore Ferragamo, Gucci, Phillip Plein, Fendi, Nicholas Kirkwood, Brian Atwood are just some of the brand that did shoes with fur.
The team of welovefur has done a selection of this season's hottest shoes with fur that you can found out there, here you can read about how much they cost, where you can buy them and how we would wear them and when.

The shoes with fur 2015 selection
Shoes with fur of Rochas 496€
Shop here
Décolleté in leather and fur
For shoes with fur we though it would be great something with a rocker chick edge to it, how about a pleather shorts in black and leather jacket in blood red. 
Lady Fur said: where is the fur?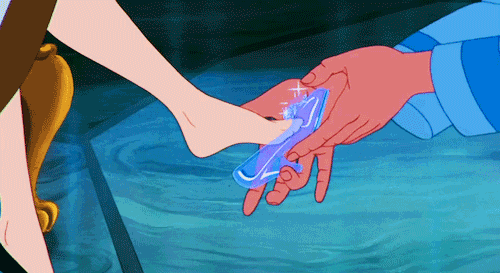 Shoes with fur of: Salvatore Ferragamo fox fur sandals
Who doesn't love a good Salvatore Ferragamo pair of shoes with fur? Especially if we are talking about this sandals that fit with everything! We thought of pairing this with a white and chic dress, perfect for a cocktail party, we guarantee you wont go unnoticed. We love these fur sandals 
Shoes with fur of: Gucci 795€
Shop here 
Princetown slipper in leather with kangaroo details
Since we love traveling and we don't like to sacrifice confort for style, we were able to find a perfect match! With these you would be able to walk through those long corridors of the airports and keep you feet warm over skies looking super fashionable with this shoes wit fur. We really love them even if everybody in fashion system are wearing them.
Fetish shoes moment. Lady Fur loves it.
Shoes with fur: Phillip Plein 4,698€
Space fur booths in leather 
Shop here
We thought this ones are perfect for a cute cabin in the mountains during a snowy day with a huge chunky knit sweater and a black skirt, sexy, yet comfortable and most important of all.. fashion!
 We are pretty sure that Lady Fur will buy one of these.
Shoes with fur: Fendi 650€
Ballerina Bag Bugs with fur details
Shop here
How a fun way to start a day going to a brunch with your gals in the hip place of town, wear this fun piece of ballerina shoes with fur with a matching purse and a eggplant color sweater with some black pants or skirt, with a piece like this you cant really go wrong, is fun and trendy. I bet they'll be the main topic of conversation. 
Shoes with fur: Nicholas Kirkwood 795£
Sneakers in jacquard with fur details
Shop here
As you know, Lady Fur is always traveling, so she needs a lot of shoes with fur to walk and run around while she gets on plains from one city to another, this is another choice we love for traveling! Comfy and edgy with just the right amount of fur.
Shoes with fur: Brian Atwood 1,395$
Myra Suede & Mink Fur Sandals
Shop here
This pair screams fancy! We would pair them with something as elegant and as edgy, what about a latex dress like Kim Kardashian does? The game of textures is so in this season! WE LOVE THESE SANDALS WITH SHOES
Shoes with fur: Maison Margiela 520€ 
Slip-on Vyper  in glitter leather and dyed (Fake fur)
Shop here 
This are perfect for a street style, with a Kenzo blue tiger sweater and a black circle pleater skirt, you can't go wrong with an outfit like this! Lady Fur is not crazy about them and you know why.
Shoes with fur: Balenciaga 795€
Décolleté with mink fur details
Shop here
For an elegant but casual look, how about a pair of orange matching tight pants and a beige top with a brown purse? We definitely love this shoes with fur.
Shoes with fur: Giuseppe Zanotti Design 1,550€
Boots with marmot fur  
Shop here
For another mountain winter wonderland look with ears muffs in beige, jeans and a brown chunky sweater in a fancy intricate knit.
Shoes with fur: Moncler 335€
Shop here
Sneakers Lucie in leather and dyed fur
We love this pair of shoes with fur with a pair of boyfriend jeans and a kenzo sweater in red with a red clutch wild golden details, with this ones the look is all about the street style.
Shoes with fur: Car Shoe
Calf hair stringed boots with details in leather and fur.
Perfect for walking in the mountains or a cold weather in the country side with a fur chunky vest and black leggings.
Shoes with fur: Kenzo 505€
Sabot shoes in fur
Shop here
for a chill afternoon with some jeans high waist shorts and a leather jacket would be the perfect match
White wonderland boots
Perfect with a mustard circle skirt and a leather jacket in grey or black, the choice is up to you, we would wear them for a winter afternoon around the city or a cabin in the mountains during the holidays.
Shoes with fur: Gianvito Rossi 850€
Peep-toe bootie with details in shearling
Shop here
We love this shoes with fur for a casual afternoon with your friends wearing some classic jeans and a beige leather jacket, if you can find one that has some similar details, that's even better!
Shoes with fur: Joshua Sanders 285€
Slip on in fake-fur
Shop here
We love this ones for moving around the city, even Lady Fur has to stop once in a while and enjoy the sights of the splendid cities she visits every time, this are perfect for that with some boyfriend jeans and leather jacket.
Shoes with fur: Salvatore Ferragamo 895€
Sandals in suede and mink
Shop here
For a girls night out you can't forget your Ferragamo shoes with fur! we love the blue on the heel, we would wear them with a blue  matching dress and a huge black coat.
Shoes with fur: Givenchy 415€
Sandals with mink fur details
Shop here
Not one of our favorites, we don't really think we would wear them but they are comfortable and fashionable shoes with fur would be nicely matched with leather pants and brown leather jacket.
Shoes with fur: Maison Margiela
Chewbacca's girlfriend fur envy bet you want them too, for the cold weather with some cigarette black pants and a white top with embroidery. We don't know about you but we don't like looking like hairy yetiis 
Shoes with fur: Marni 680€
Sandals in woodchuck fur
Shop here
We're thinking on a Phillip Plain outfit with this ones! With shine sporty shorts and sweater, fashion all the way! Casual and comfy but never trashy.
Shoes with fur: Prada 620€
Sneakers in camoscio with fur details
Shop here
We'll never get tired of this air of shoes with fur, perfect absolutely everything, from day to night depending on what you match them with, from jeans, to pleather, to drill to everything! Tt's up to you, you can't go wrong with this ones.
Shoes with fur: Jimmi Choo 825€
Dolly shoes with fur in glitter silver and fox fur
Shop here
Femminine, delicate, and perfect for an elegant night out when you want to feel like a cute doll, perfect for a fancy cocktail party with any dress you'll like, tip: keep it simple and delicate.
Shop here
Sneaker with animal print in leopard.
For another casual look when you are out, easily matchable with basically anything cassual, you decide
Fancy nancy with mink fur pompom
Shop here
This would be amazing casually with some jeans or classically with a fancy dress in any color!
Mink dyed red fur
What do you think about this amazing shoes with fur for a much with your friends wearing a feminine circle skirt dress in pink a a red bag with a beige coat?  
Giuseppe Zanotti design 2,195€
Fur under the knee blue fox fur boots in dyed fur
For and edgy look in black pleather shorts or skirt with a leather coat. Perfect for going skiing, obviously not with this ones, bout going up to the mountain in style.
but, if we have to say the truth… I think it is too much
Ok my fur lovers, I'm going to be honest with you, there is no bigger fur lover than me, but that doesn't mean that I love everything that is made with fur, here's an example of that, this Vionnet shoes with fur i would never wear them! I don't really like them at all, but that is just my opinion.
MSGM 426€
Continuing with our open honesty session I present you the MSGM heels in fur I dont dislike the color, it is more the part of the design that i don't really love, but as I said before fur lover, is just a matter of personal opinion.
Going back to my fur loves, here i give you royal blue bliss with black mink fur pompoms, every fashionista would definitely love this! Pair them with a wool skirt and a loose top or an evening dress and you'll be rocking this look.
We really don't like this fur fluffy shoes, their ergonomic shape and color will give your look that touch that it needs to be perfect, I would wear them for an elegant evening with a long black simple dress or en with some boy friend jeans and dark top
These are mountain bliss in suede with mink fur hand painted in a baby blue and brown, perfect for this winter in the city, simple, yet will catch everyones eyes, pair them with some blue navy pants and a trench coat, if its burberry even better.
Shop here
Since we know, pink fur is the fur color of this season. I even made a post dedicated to the pink fur coat, pink shoes with fur are a perfect accessory to wear with this coat or any other fur coat. I would wear them with some Phillip Plein leather pants and  fur! I can't have enough of it.
And off course we could not conclude a post if we didn't talked about some amazing Chanel shoes with fur, easy piece, basic colors basic shape, guess what? Basic outfit! Or if you want to spice thing up you could wear them with some huge long hair fox coat  and a circle black skirt, but you can basically wear this ones with everything
We, the team on weloefur.com, hope you have enjoyed our shoes with fur selection and reviews.
Don't miss Lady Fur outfit in fur
Watch the last video of Lady Fur with Mano Swartz the oldest furrier of America 
If you like our shopping tips don't click here