Fox fur hat, wool and fur jumper, skirt in real leather: yes, it's me Lady Fur New York Fashion Week winter 2015
I discovered that on Wikipedia there is no page dedicated to the "Fox fur hat". I wanted to know who invented it. I know who invented the hunting hat in fox fur: I had spoken of it in the post dedicated to the hunting hat and had also made a selection of hunting hats in fox fur that I prefered chosen with an accompanyng moodboard with inspirational images, celebrities with fox hats like Kate Moss, Kany… But on Internet there is NOTHING about the fox fur hat. There are photos from books with writing regarding the fox hat. No information… Maybe I will try to ask my friend, who teaches costume history, to write on Wikipedia regarding the fox fur hat.
Going back to the fox fur hat that you see in the photo, I am wearing it during New York Fashion week 2015, matched with Prada sunglasses to a "top".
The top is made of wool, mink and fox. The technique used on this top deserves a post and I will describe it to you soon one of my Sundays (you know don't you that I dedicate Sunday to writing posts on fur techniques) check it out.
The mink and fox fur top was given to me by Kick the design center of  Kopenhagen Fur. The Americans loved this fur look (I hate to call it look or outfit, what can I call it? Any ideas?) which is very colourful, a bit pop, all in natural materials: real leather, like the skirt that is by Alessandra de Tomaso, an Italian stylist I had already spkoen about, the top with real fur and the Furland hat in fur (top quality)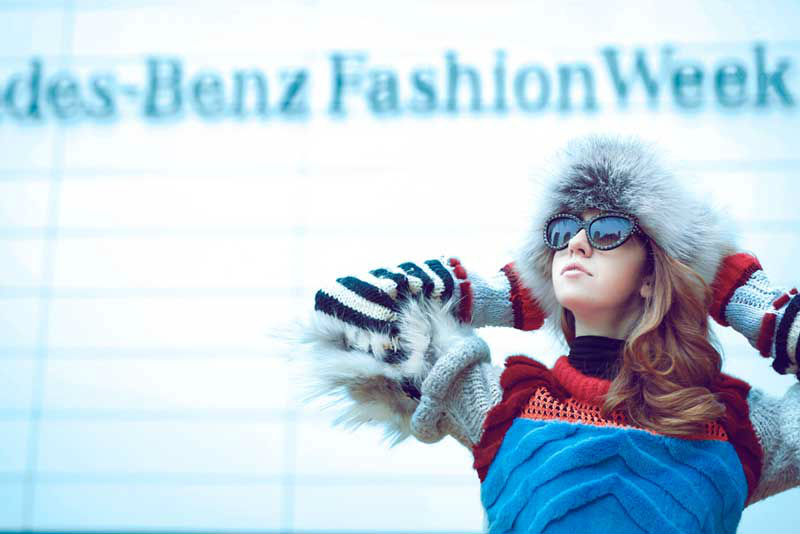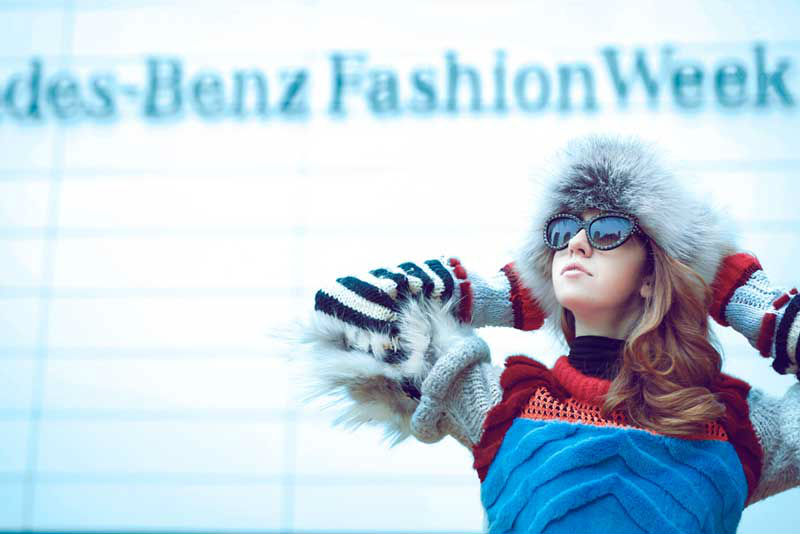 For New York Fashion Week 2015 I chose to wear the fox fur hat because it was really very cold. I will remember last year's freezing cold for the rest of my life. You can't tell from the photos but i assure you that if i hadn't worn that white fox hat my ears, head and maybe also my brain would have frozen.
The fox fur hat never goes out of or comes back into fashion.
It isn't a must have! Marc Jacobs has launched coloured trapper hats for this winter.. I am not crazy about them, they seem a bit cheap to me.
I really love luxury fox fur hats, those embroidered, those with fur (top quality). Instead I hate those with fur cut-offs: SUPER CHEAP
What I am wearing in the photo is a super luxurious real fox fur hat.
The fox hat I am wearing is Furland, it in fact has a top quality white fox from SAGA FURS, the auction house that is queen for selling the best fox skins in the world. The outside material is very sought after, coming from Paris (from the same supplier as Chanel).
I am not 'pimping' Furland. I don't get money for talking about this hat. I want to write it. I discovered this brand of luxury real fur hats frequenting skin auctions like Kopenhagen Fur, Saga Furs and Sojuspinina. By the way, at the auctions there are only men (what a bore). The few women are all together and one day the only woman broker (Russian) who I consider highly introduced me to one of her clients, a fascinating and very elegant woman, founder of Furland a Russian brand with its own online shop.
We hit it off immediately and at Christmas she gave me this beautiful luxury fox fur hat.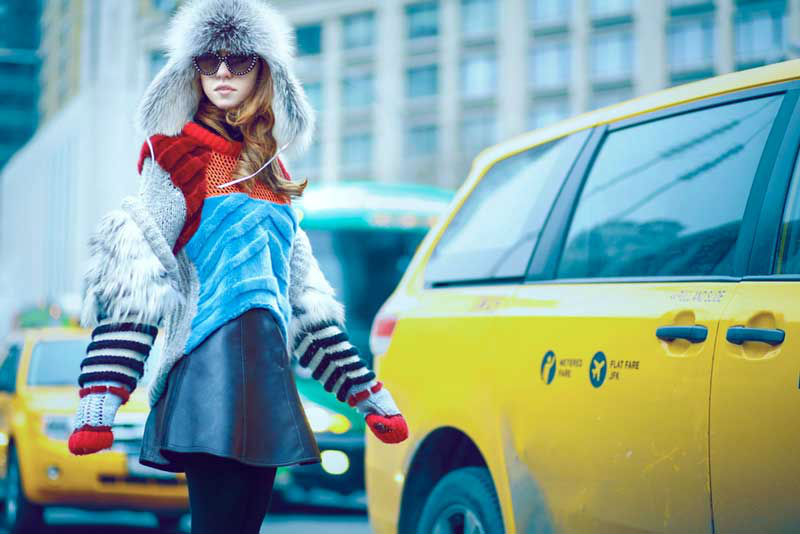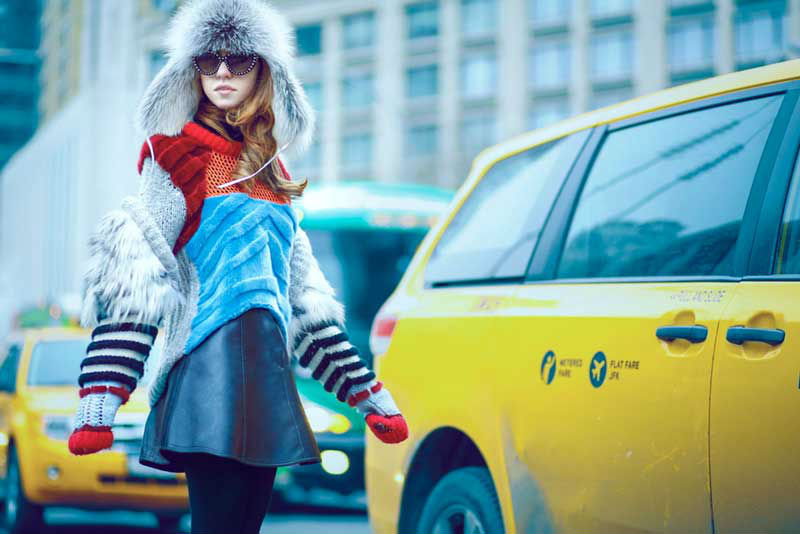 How could I not wear the fox fur hat?
I wore it all winter 2015 and I will continue to wear it also in 2016, 2017, 2018, 2019, 2020 etc.. Fur lasts more than 60 years, being a top quality fur hat I will probably give it to my daughters if I ever have any, when I am old  =)=).
Thanks Furland for this beautiful fox fur hat!
New York Fashion Week 2016 is about to start and I can't wait to take part. This year I will have an important role but for the moment I can't reveal anything.
Don't mss my previous posts about shopping:
Fur Trappers hat how to wear it and when 
The latest video made in Saga Furs
You Lady Fur first and only fur influencer present on the web