Dear Fur Lovers,
Today I feel sick and very tired, so I decided to take a free day to relax and stay with my dog Emilie.
My best friend Lord Fur suggested to me to go out in my pajamas with a fur coat, without caring about what other people think.
So I went out in my pajamas and my long fur coat (IT IS NOT PRADA), to take a brioche with nutella and cappuccino, as well as some cookies for Emilie.
It's just finished to snow in Milano, what a pity!!! I love snow. I enjoy watching it from my window and seeing it float in the sky, it's so romantic…
I think that during the winter time, it should snow everyday.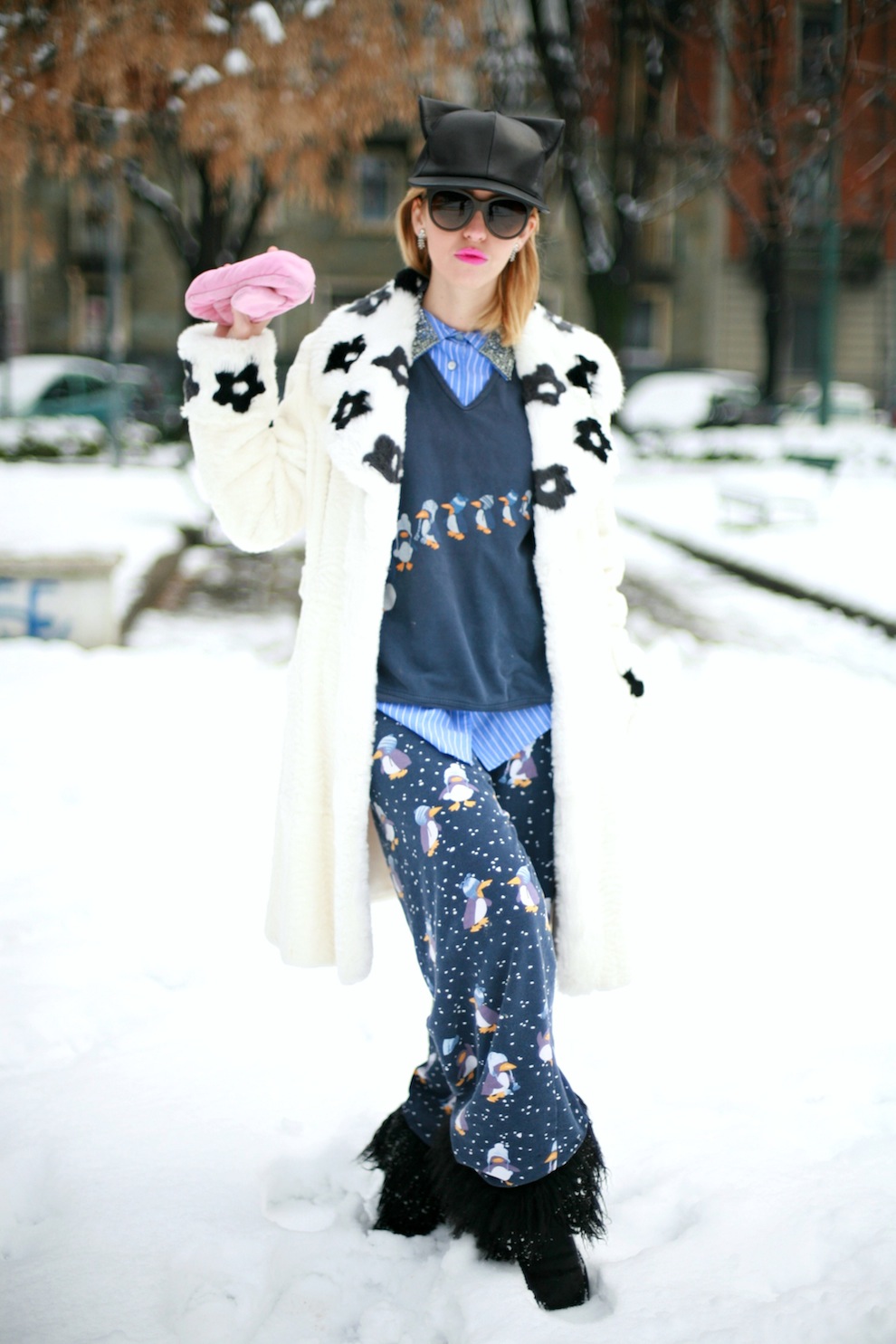 I love going out in pajamas when I'm tired.
I feel elegant, even if it is not true..
My dog didn't feel like going out with me, as she was too tired ….
Emilie is waiting for me in my bed under my fur coat, I HAVE TO REACH HER …
Your Lady Fur
Leather Miao Hat: Lady Fur
Vintage Fur Coat: Carlo Ramello (I bought it many many years ago)
Pajamas: My favourite blue penguin printed pair
Mongolian fur boots: Ugg
Sunglasses: Dolce & Gabbana