Kastoria Furbazaar, Mark Kasakevich, Tasos Bourtsos and IFFK
As I wrote in the previous post I was not able to share  my fantastic experience in Kastoria, day by day but I did it on Snapchat. Please click here to read the previous post. While I'm wrting this post my heart is pounding because I felt many strong emotions all together thanks to the fantastic people that are part of my so loved and so hated  sector: FUR
As you know I went in Kastoria mainly for 2 reasons :
Three important meetings that I have had between 5 and 6
The 40th  edition of the fair in Kastoria IFFK
The meetings went well. I cannot reveal anything yet. You have to be patient for a little longer.
IFFK
Instead the Fair of Kastoria IFFK, who are very loyal but ultimately is having a few problems, it did not go well but even worse than many expected.
For several years in Greece there have been two exhibitions, one in Athens in which I participated very actively last month and this in Kastoria which has been present for 40 years.
Two are too many fairs, exhibitors and it confuses customers. Also the expenditure of energy, of time and excessive investments.
But this is only one problem in addition to many others. One of the most important is certainly the Russian economic and political situation: already because the Russians were the main target of the Greek fair. I will write about this topic in a very detailed way in the next few days. -.-
But what about those wonderful people I met and I want to list them because they are fantastic.
Kopenhagen Fur and Kick
I spent almost all my time at the fair and also the evening with the Team of Kopenhagen Fur. I really connected with Leo Boutis, head of the Greek market. <3 On 3 June, I will return to Copenhagen to Kopenhagen Fur, that I like to call MOM OF FUR and I'll see them all. <3 <3 <3
Mark Kasakevich
I finally met Mark Kasakevich, a young entrepreneur of our fur industry. We had been following each other on Facebook for months. I did not know he was in Kastoria, it was a nice surprise to meet him <3 <3 <3
As well as being a great expert in the sector, he is a true lover of fur skins like me and he is a real beautiful person.
As you know a few months ago I had to stop the production of the samples of my brand collection. I had lost investors for the development of my brand. I was desperate, I did not know what to do, I needed help. Mark, that I had no idea who he was, wrote me a message on FB after reading this post. He proposed to help me and he didn't even know me. <3
Despite the fact that his family company is one of the most important in our field, he is a very humble and full of values. <3 <3
Mark grew up in the midst of the fur skins. His company was founded in 1982 by Archie Kasakevich that emigrated from Russia to Canada with the goal of building a company in the field of fur using what he had learned from his father who in turn had been passed down from his grandfather .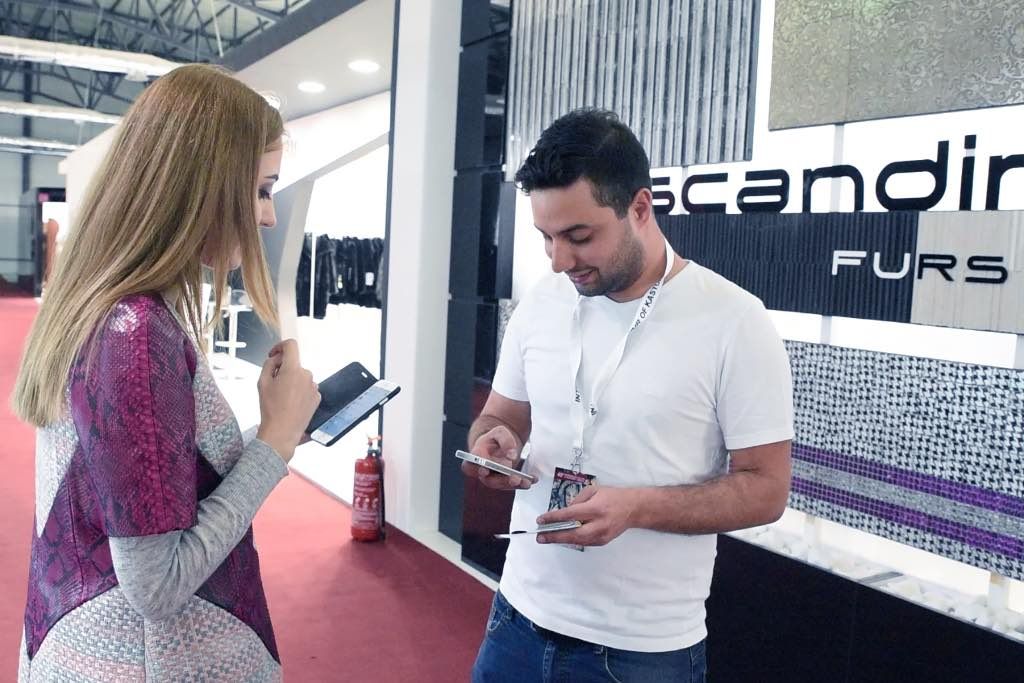 You have no idea how much I am fascinated by the fact that the generations will take forward the family business. THIS IS A GREAT VALUE because there are few families able to pass on the work to new generations. And few are the new generations that can carry on the family business in an exemplary way.
Archie Kasakevich began its activities by buying fur from native Indians and hunters and quickly realized that one could ask for much more in this market. Archie then later expanded the business by buying and selling fur skins at major auctions and most renowned farms worldwide. With the fall of the Berlin Wall and the end of communism, he returned to Russia. Today his company "Aquarius Furs" has offices in Toronto and Moscow and has become one of the leading, largest and most important  furriers  in the world.
Over time they have expanded and are currently dealing also with selling collections of accessories, garments and furniture brands with fur. Furs Forever (furs  forever) I love it =) =) =)
Mark has studied and worked at major auction houses, he lives between Moscow and Toronto and has many projects in the pipeline to be developed precisely in our industry. <3 <3
FUR BAZAAR
With big pleasure I saw the guys Furbazaar: Lasse, Daniel and Patrick that I admire so much and thank you for believing in me and for all the support they continue to give me. I love you <3 <3
For those who have not read my past experience with Furbazaar click here.
With the Furbazaar guys , that I nicknamed "Signorini FUR", I went to the party of Manakas where, sitting at our table I met Julie Marie Iversen with her team from Kick (all super beautiful girls), Alkis Ballis of Balli, and a Greek couple who owns a  super cool shop in Athens, Artemio Furs.
It was an unforgettable evening. I attended the exhibition of traditional Greek dances that I discovered I like a lot .
In a few days I will see the Furbazaar guys in northern Denmark in Hedensted where there is the headquarters of their online shop fur shop, the largest in the world: Furbazaar.com.
Below I share a picture taken during the fashion week in Milan with a fur from Furbazaar. Soon I will share the furs worn this winter took on Furbazaar.com =) =)
TASOS BOURTSOS
At the party I met a lot of people that I knew including Tasos Bourtsos the older brother of my friend Chris, do you remember? I did the sorting course of  at Kopenhagen Fur with him. Tasos and I chatted at length and in the following days, in his super modern company, (it's the first one you see when you arrive in Kastoria) I discovered a lot of things I did not know, for example: a mink farm that I will soon go and visit =) Even his company Bourtos, specializing in Swakara, was founded many years ago, and the work has been handed down from generation to generation. Another beautiful story to tell that I will share soon on my blog. =)
I share the photos with Chris because I don't have the pictures with Tasos yet =)
I am particularly happy about this trip to Kastoria because I was in contact with the next generation of my field: young people. =)
And about  young women in career: Valerie Zimbal, Kicki CPL, Victoria Di Cara, Maria Pikkenz, Susie Sargianni, Olga Trasia of Trassias Furs are just some of the fantastic girls who I had the honor of frequenting during my experience Kastoria.
I have dwelt enough: tomorrow I will publish a new post ever on this beautiful island. I still have many things to tell. KISSES.
Lady Fur
Look at all my look on GRAZIAshop
Follow my experience on Elle.it 
Don't miss Shanghai Fashion Week