Fingerless leather gloves how to wear them: photos and advice from Lady Fur 
How can you wear fingerless leather gloves? When I bought them (I already spoke to you about it in a post before the Christmas holidays, click here if you haven't read it), I thought about red with polka dots , they are super chic but also heavy, when would  I wear them? I bought them online, on Bruno Carlo click here, it was the item  that I chose first but that I removed from and put back in the shopping basket at least five times. Shal I  buy it or not? I won't. No, I will, I don't know, yes maybe, in the end I TOOK THEM. I spent 64€ and I am ecstatic I did.
I bought the fingerless leather gloves thinking ok…anyway I will never wear them, I'm just taking them for me and that's it. A few days after my purchase I had my flight to Doha. I packed my bags, putting in even my leather gloves.
I was certain that Doha was populated by extremely elegant Arabs (I spoke about it in this post click here)  so my ultra chic leather gloves would be appreciated. And so it was. In December in Doha there is an average of 12 – 22 degrees, depending on the day and fingerless gloves are perfect for this type of temperature. In the end I haven't yet worn the black basic style Karl Lagerfeld gloves I thought I would wear every day, but every other day I did wear the polka dot red fingerless gloves. 
I wore them, as you see in the photo, one afternoon to go for tea with my friend and photographer, Karl Moreto. I wore them as my mum does to drive the car, to take photos around Doha, in the evening with a black sheath dress and transparent shawl all embroidered with back thread and red stones, and one morning, for an elegant breakfast in one of my favourite hotels Kempinski The Pearl Doha.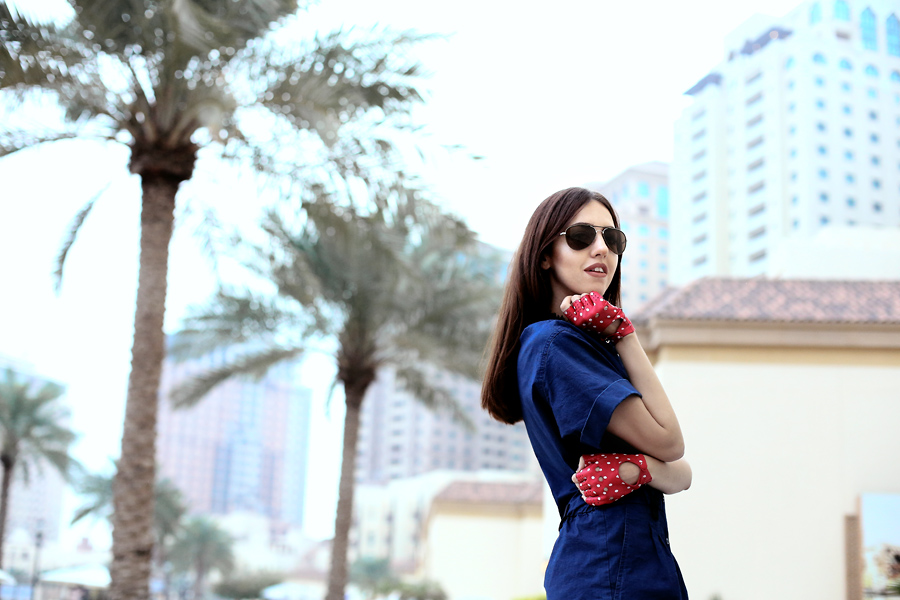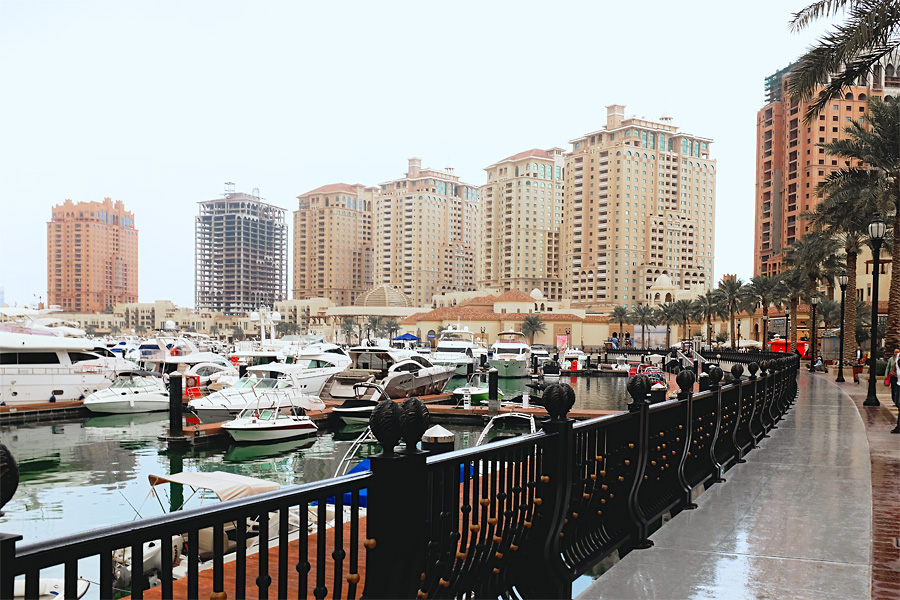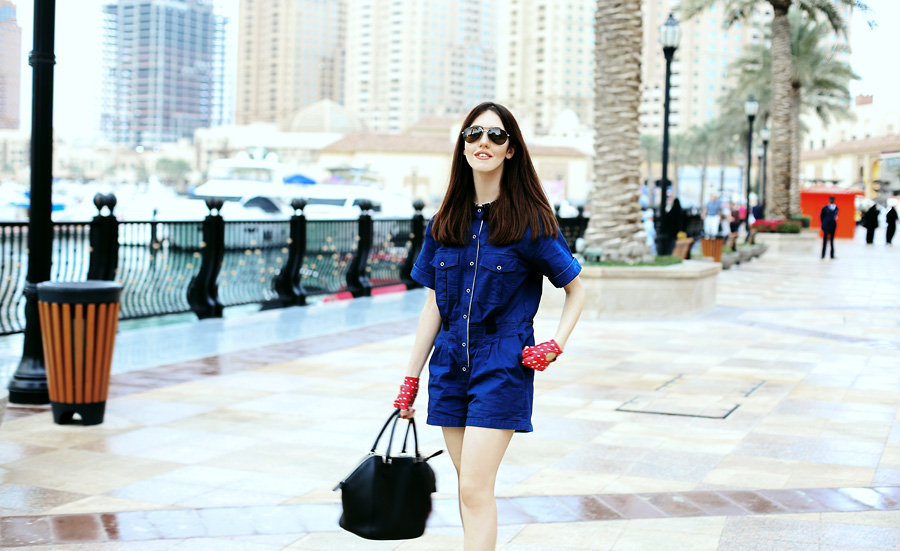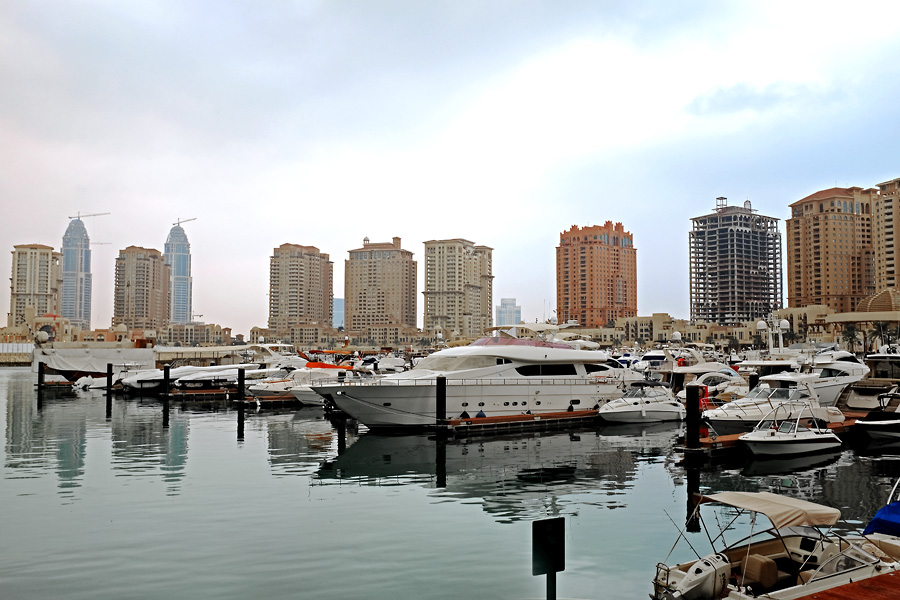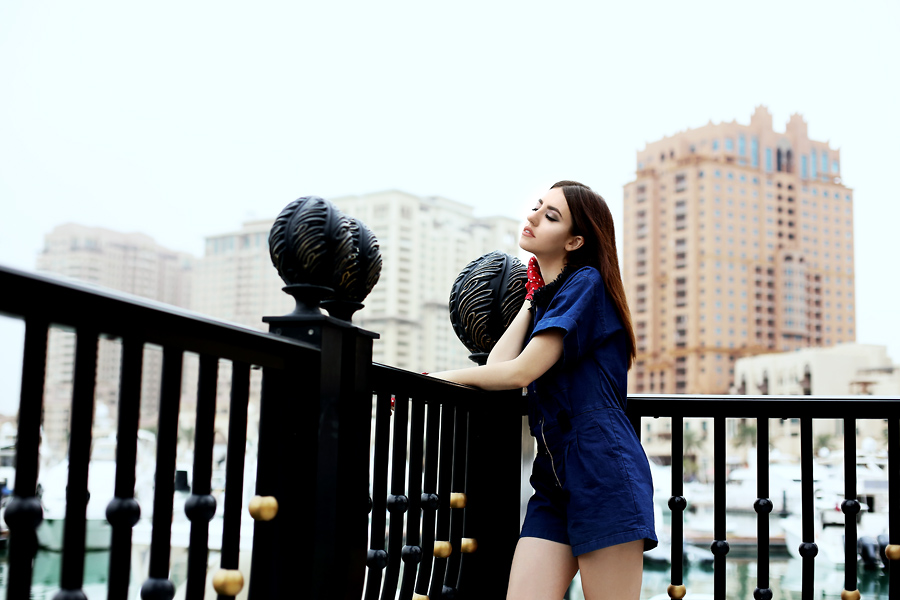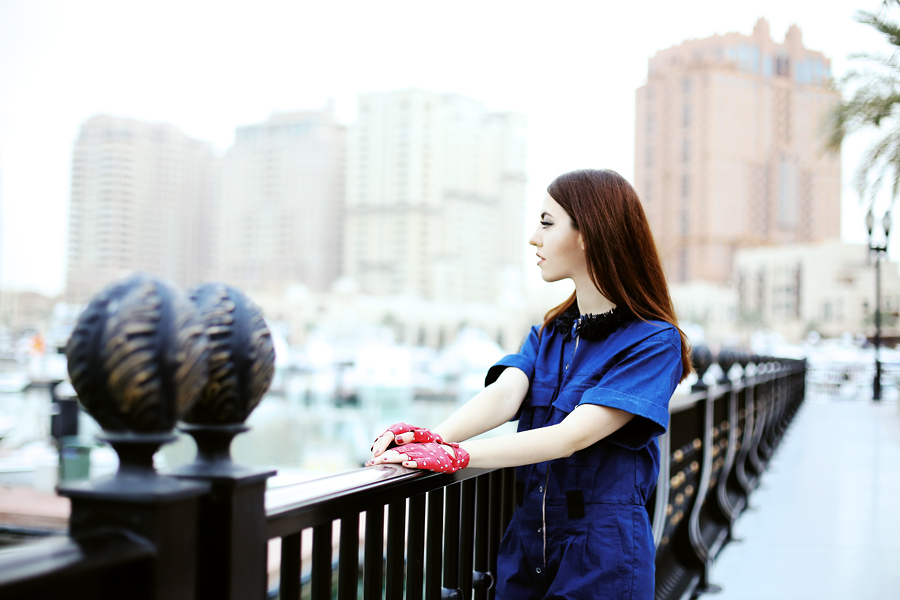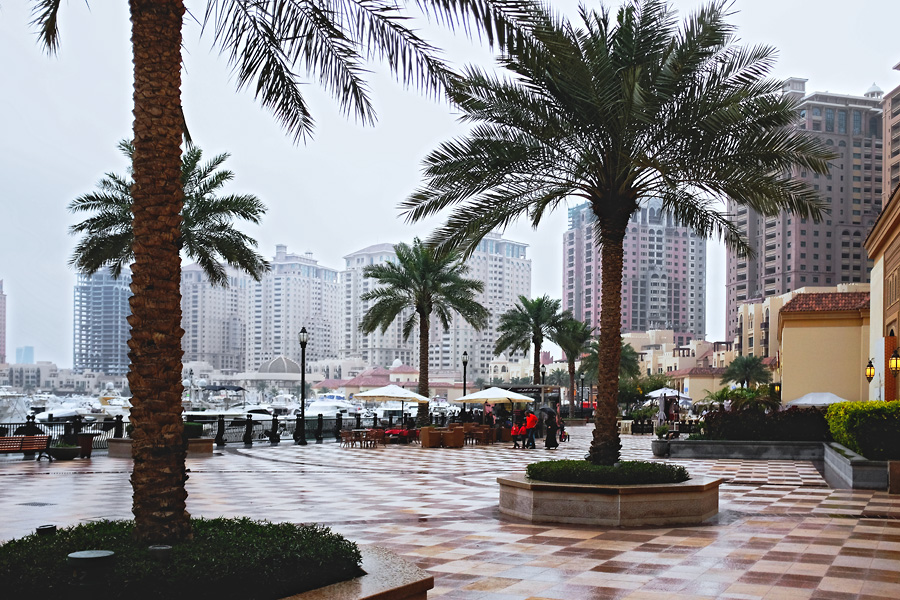 I think in March for my return to Doha I will buy beige and cream coloured fingerless leather gloves.  Before wearing the Bruno Carlo gloves I did some research on which celebrities wear gloves.  
Loads! Madonna, Jastin Bieber (I can't stop listening to SORRY and even What do you mean? I like it so much) Paris Hilton, Karl Lagerfeld is the King of fingerless gloves, Lady Gaga, Victoria Beckham, Sara Jessica Parker and many others. Here is an article with photos of the famous personalities with fingerless leather gloves. 
Lady Fur first and only fur luxury blogger presenet on the web
To see the other posts in Doha click here
Don't miss the latest video shot in Baltimore with Mano Swartz 
If you like my style follow this category. Click here.