Ciao Fur Lovers,
I have returned to Milan still pumped up with adrenalin.
As announced in a previous post I spent three days in Rome at the Luxury Conference The Promise of Africa the powers of the mediterranean organized by the International Herald Tribune.
The conference hostess, Suzy Menkes, sucessfully conveyed all her love for Africa, involving important stylists like Valentino, Diego Della Valle,Jean Paul Gaultier, Silvia and Ilaria Venturini Fendi, Donatella Versace, Vivienne Westwood, Renzo Rosso and many others. Seeing all these greats, together, united by the same sentiment towards Africa was really moving. A truly unique experience.
During the conference I had the opportunity to present a peice from my collection thanks to the support of the IFTF that helps Young Fur Traders grow and make themselves known as much as possible.
I spent most of my time with Gorana Stojanovic who is responsable for communications at the IFTF, Roberto Scarpella, President of the Italian Fur Association, Mark Oaten, CEO of the IFTF, Aron Liska a very famous brand from Vienna, Joe Morrelli president and CEO of American Legend , Kelly Woolford, Christian Petersen (other Young Fur Traders) and many others.
Being in close contact with people who create and produce fur and defend it is very formative and pleasurable.
I had the honour of meeting lots of stylists and sector experts: I was even photographed with some of them…Many were courteous and approachable, others less, but these were the minority.
Here are some photos of my fur coat and the conference.
Later I will post a more details.
Miao Miao
Lady Fur
Christian and I at IFTF stand.
My fur coat mink, fox, orylag in violet. I wear Moschino Cheap&Chic dress, Cat Ears Lady Fur, Earrings from my granny ,Chinchilla coat Carlo Ramello.
Aron Liska and I.
Mark CEO of IFTF and I <3<3<3<3. I wear Moschino long dress , handbag Moschino Cheap&Chic, Lady Fur fur coat.
Jean Paul Gaultier , Christian and I <3<3<3<3
Farida Khelfa and I at Gala Party
Suzy Menkes , Kelly and I. =) <3<3<3<3<3 Suzy is really kind and interested in young designers.
Saga Furs Stole, Ter Et Bantine shoes, Lady Fur Cat Ears, Moschino dress.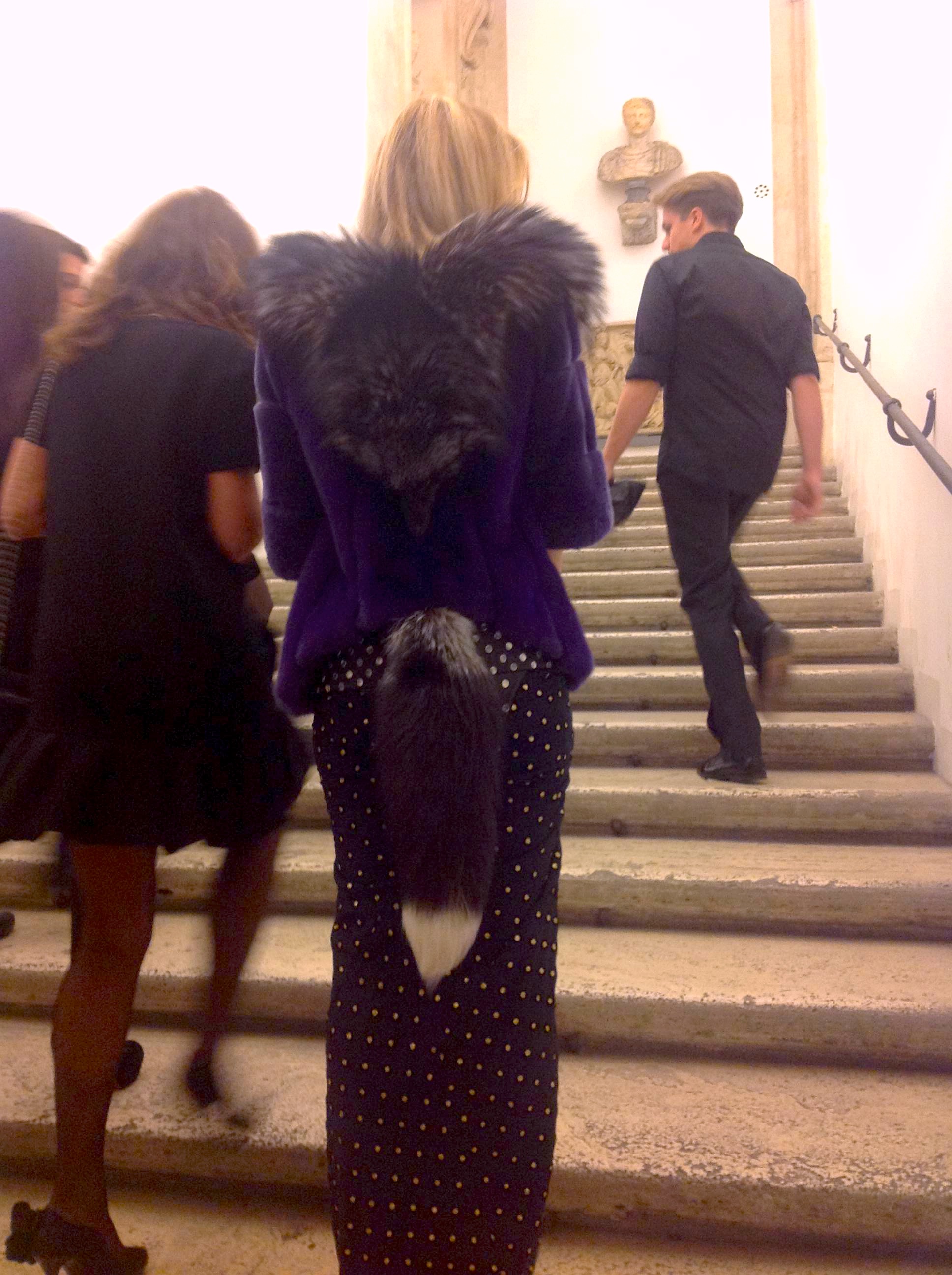 Lady Fur coat, Moschino dress.