Ivanka Trump style that is impeccable proves she is more than just Donald Trump's daughter.
Ivanka Trump, before being the daughter of the renowned American businessman and politician, is above all an entrepreneur. Her work in fashion is very successful – with her very own a line of accessories and a popular jewellery one – as is besides her personal life: Ivanka Trump has a husband ( who could forget the fabulous Grace Kelly inspired Ivanka Trump style wedding dress ) and three children who she is devoted to.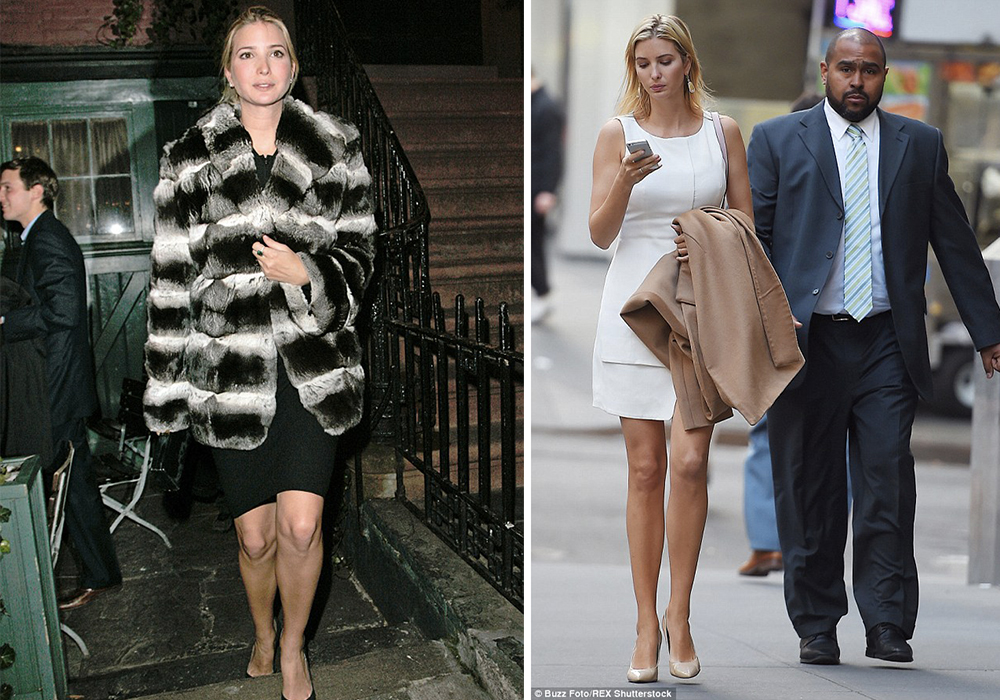 Obviously together with her career and her family, here we are interested in talking about the Ivanka Trump street style and her line of accessories: Ivanka Trump shoes are particularly successful in the USA and can be bought in various online shops like Nordstrom.
Ivanka Trump jewellery, however is what is most sought after all over the world at the moment.
Ivanka Trump fashion style and line
Ivanka Trump dresses and accessories are all waiting to be discovered with an exceptional model: Ivanka Trump herself. In photos she often flaunts outfits that are almost entirely composed of pieces from her line (or at least very similar).
Look at the example of this very classic coat with fur collar.
Not to be missed, right?

And again an iconic piece of outerwear that Ivanka wears and then brings back in her winter line: neutral toned kimono style coats.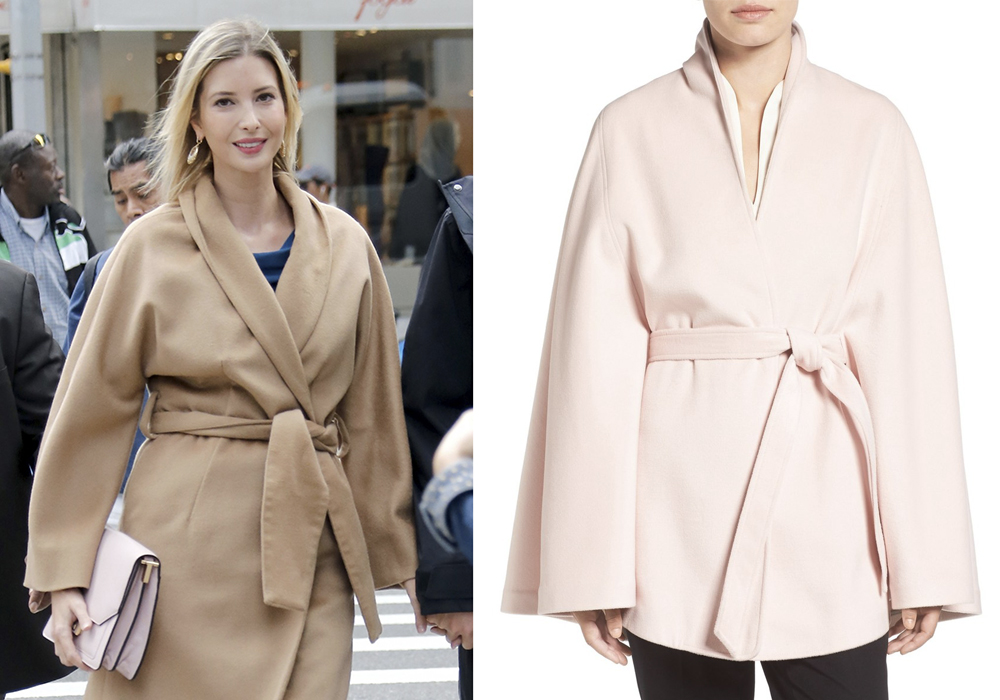 Ivanka trump style 2016 is without doubt in line with the trends of this winter.
As a business woman she is present also in the important moments, like during her father's political appointments: during the Republican Convention in July Ivanka Trump work style saw her wearing one of her ivory dresses that immediately became an icon of sobriety. 
She always endorses her own models: this is the message! When it comes to Ivanka Trump pinterest is full of her quotes and beautiful pictures.
And Ivanka Trump casual style is no exception: on one side a dress worn by
Ivanka and on the other side a model of her fashion line seen on Macys. Delightful!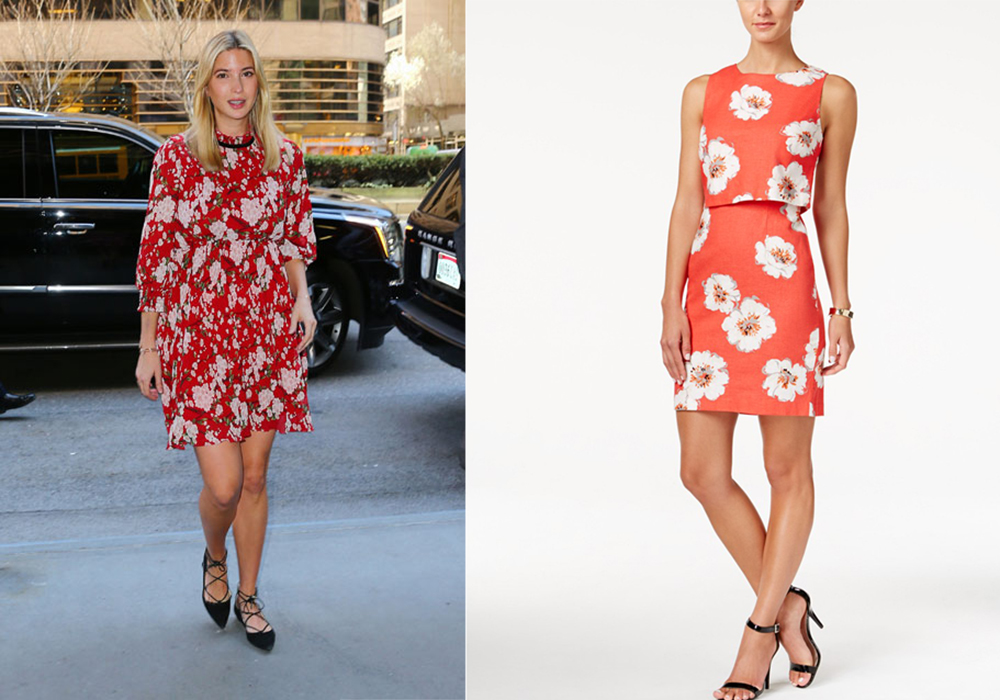 Accessories and jewellery signed by Ivanka Trump
Among the accessories designed by her is the now very famous Ivanka Trump handbag for every day the Charlotte, tote and shoulder bag where you can put almost everything. But also here the Ivanka Trump handbags models are many and quite varied..
Not bad for every day.

Maybe some bags look too much like other famous brands, but some models are very extravagant and above all have accessible prices, take as example the Ivanka Trump floral shoulder bag, in line with the trends of this year, or the black 70s style one.

Classic lines, interesting materials and really competitive prices: even the shoes of the Ivanka Trump line are worth checking out. Among my favourites are the animalier Ivanka Trump boots and sandals in suede seen on Nordstrom, but there are really many alternatives.


Let's not forget the jewels: here Ivanka didn't opt for low cost, but rather for precious and semi precious materials.
Here for example she is wearing ivory pendants, even if in the black version maybe they are more elegant.
Here you can check out some of the most interesting earrings from the line.
The 20s style ones are heavenly in Eterei quelli simil anni'20 in prasiolite and fringes with diamonds, and the Ivanka Trump style graphic pendants in white gold.


Also these are so fabulous

Which Ivanka Trump clothes style – or which model – would you copy?
Write your Ivanka Trump style tips and comments below or on Facebook.